Hong Kong based aquascaper, Dave Chow.
In these series of exclusive content, we thought it would be great to showcase the talent and hard work of our early brand ambassadors and show you what it takes to be part of the Mosscotton Movement!
This week, we will be featuring, artist, aquascaper, CAU founder and owner of the Honk Kong based nature aquarium shop, AquaArt, Mr. Dave Chow!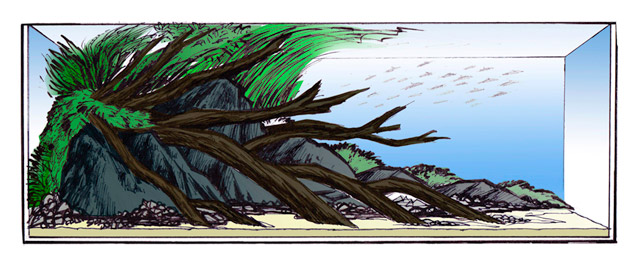 Ash Range Dave Chow (2007)
Grand Prize: IAPLC
1st Place & Best in Show: AGA International Aquascaping Contest, Aquatic Garden, Large
When Jurijs and I first though about who had what it takes to be part of the movement, big names came to mind – and for good reason. Certain hobbyists become big because of a significant contribution to our hobby. They engage our community and inspire us with high level work that pushes us all to strive for that next level aquascape.
This is a trait that is certainly in line with our mission to promote and grow our community and fuel our passion, and Dave Chow embodies that.
In 2007, Dave took home the IAPLC grand prize and has been placing in the top ranks in nearly every contest since then with his unique, hardscape driven layouts.

Happiness is the Way Dave Chow (2013)
Rank #11: IAPLC
If Dave isn't competing or maintaining one of his many personal and client's aquascapes, he offers up his time to perform the daunting task of, sorting, judging and providing feedback for hundreds if not thousands of aquascapes for some of the worlds most revered competitions including the EAPLC and AGA Showcase.
To judge such works is an incredible honour. And while it is also a labor intensive duty, competitive aquascaping and critical feedback are what set benchmarks and advance the aquascaping hobby year after year.
Though, competing and ranking high is not a prerequisite of the movement. To us, the biggest asset is someone who attends events, shares knowledge and is one with the community.
Just recently, Dave completed a 120cm layout live at the 2016 EAPLC party. He shared techniques, provided insight into his design philosophy and planning process. You can see for yourself in the raw, unedited Facebook Live footage from Jurijs HERE.